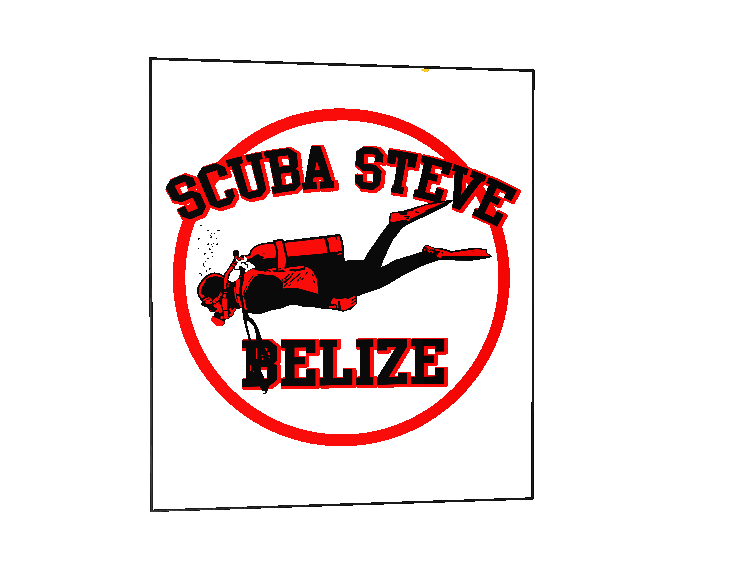 Hi my name is Steve Bowen known as Scuba Steve on the island. I was introduced to the tourism industry in early part of 1990. I became an instructor in 1993 and still active in teaching scuba diving both PADI, NAUI, and also DAN members. This puts me as one of the oldest Dive Instructor in the country of Belize.
As a Small family oriented Dive shop my wife Jackie runs the everyday operations.
Our son Eugene is also a licensed tour guide and dive master for the past 6 years, he does most of the snorkeling, fishing and tours to the other island.
Our dive shop is located right in the center of town on the beach next to the San Pedro Belize Express water taxi. Our dive shop is a small family oriented Dive Shop and gives a family touch atmosphere.
Photo Gallery
A collection of our various and facinating destinations that can be visited
SNORKELING:
Our snorkel trips are Hol Chan and Shark Ray Alley, Mexico Rocks and Tres Cocos, which are both Marine Reserves. These trips leaves at 9am and 2pm.
​
HOL CHAN / SHARK RAY ALLEY:
Hol Chan ranges from 3 ft to 30ft of water. This is the only location where you can combine snorkeling and diving. Hol Chan is known for its marine life such as school of snappers, jacks, eagle rays,moray eels, groupers and barracudas.
Shark Ray Alley is about 6 to 8ft of water, this is where we feed the nurse sharks,sting rays and horse eye jacks.
​
MEXICO ROCKS/ TRES COCOS:
Mexico Rocks is a patch reef system ranges in about 8 to 15ft of water. the coral formation comes up to the surface. Mexico Rocks is like an aquarium, with lots of colorful juvinile fish, different types of corals, lobsters, sting rays, eels and nurse sharks.
Tres Cocos is located on our great barrier reef and is popular for the Staghorn and Elkhorn coral, Sea Fans, Brain Corals, Damsel Fish and Flounders.
​
CAYE CAULKER MANATEE FULL DAY:
Caye Caulker Manatee full day: our trips departsat 9:00 a.m. The trip consists of snorkel aeas such as Hol Chan/Shark ray Alley and North Caye Caulker Cut, where we look for the Manatees. Lunch at Caye Caulker, when headed back we snorkel at Coral Gardens and the sunken barge.
​
FULL DAY FISHING:
Full Day Fishing: We depart at 9:00 a.m. We first fish for lunch, we then hunt for Lobster (if it's in season), then we make some delicious ceviche, snorkel. We dock on the beach and cook our catch of the day. Before deporting back, we would snorkel at Mexico Rocks.
We also do half (1/2) day Reef Fishing and Flat Fishing.
​
LOCAL DIVES:
Our Local Dives deports at 9 a.m./11 a.m./2 p.m. Our dive sites ranges from 5 minutes to 25 minutes from the dive shop. Our dive profile ranges from 50 ft. to 100 ft. The types of dives that we offer are Spurring Grove, Cannons, Caverns and Reef Dives.
Types of marine life we see on these dives are; huge Caribbean Reef Sharks, Groupers, Jacks, Turtles and lots of colorful fishes.
​
​
DIVE COURSES:
​
DISCOVER SCUBA:
This course is a non-certification course. It's for people that wants to experience diving. Max depth is 40 ft.
​
REFERRAL COURSE:
For students that does their classrooms at home, either e-learning etc. and need to do their four open water dives (2 days).
​
OPEN WATER CERTIFICATION COURSE:
Takes 3 days and is a life time achievement (this includes classroom, confine dives and 4 open water dives).
​
ADVANCE DIVER:
Takes 2 days. (5 dives)
​
RESCUE DIVER:
(2 days)
​
DIVE MASTER:
Starts with 45 dives, finishes with 60 dives.
SNORKEL TRIPS 9 AM/ 2 PM
​
Hol Chan Shark Ray Alley $55.00 us
​
Mexico Rocks/Tres Cocos $55.00 us
Tres Cocos/Tuffy $30.00 us
​
½ day Coral Garden and North Caye Caulker Cut $250.00 us
​
Night Snorkeling $70.00us
​
MINIMUM 1-4 PERSONS
LOCAL REEF DIVES
1 Tank dives $50.00 us
2 Tank dives $75.00 us
3 Tank dives $100.00 us
Night dives $70.00 us
Hol Chan / Shark Ray $75.00us
FULL DAY FISHING
Full day Fishing/Beach Cookout 1-4 pax $375.00us
Full day flat fishing 1-2 pax $350.00us
Caye Caulker/Manatee Snorkel 1-4 pax $400.00us
​
½ DAY FISHING
½ day Reef fishing 1-4 pax $250.00us
½ Flat fishing ½ pax $250.00us
DIVE COURSES
Resort Course $125.00us
Referral $250.00us
Scuba Diver $250.00us
Open Water $400.00us
Advanced Open Water $375.00us
Rescue $375.00us
Dive Master $1000.00us
Refresher Course $100.00us
​
NOT INCLUDING MANUALS
Cave Tubing & Zip lining $175.00 Per person
Lamanai Ruins $ 160.00 per person
Altun Ha & Cave Tubing $ 175.00 per person
Altun Ha & Zip Lining $ 175.00 per person
Altun Ha & Belize Zoo $ 175.00 per person
Xunantunich Ruins $ 175.00 per person
Xunantunich & Zip Lining $ 190.00 per person
Xunantunich & Cave Tubing $ 190.00 per person
Xunantunich & Belize Zoo $ 190.00 per person
​
All Prices in US dollars All rates subject to 12.5% Tax
Contact Us
Scuba Steve
Big Daddy's Beach Front
San Pedro Town
Belize CA
​
scubastevebelize@gmail com
​
+501-627-7338
+501-607-2959
​
OPENING HOURS:
Sun - Sat: 8:00AM - 6:30PM​